Special Offers hotel and inn in Venice

Click on the offer and you will be imediatly redirect to the hotel official site that ensure the best rate avaible


Just add your email address in our form, a special 10% customer code shall be granted you immediately. It can be used at any time until December 2013, for any kind of accomodation and reservation.

Additionally a special Welcome Drink, the free WI-FI internet access in your room and a complimentary map of Venice shall be given you at your arrival.

Please be aware that the Customer Code must be used in our online booking system only.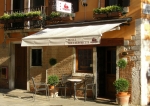 The Good reasons to book through our website

Best rate guarantee
First Free Minibar
Free WI-FI
Modify or cancel your booking is easier
Payment also by bank transfer
Your credit card information is only required to guarantee your booking
Ability to book double rooms, discounted by 8% with a minimum of 60 days in advance of stay.
Ability to book double rooms, not refundable, discounted by 10%.
If you book a minimum stay of 7 nights, one night is for free.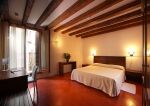 Design hotel rooms with accommodation and art in Venice, Italy .
Simple and stylish boutique hotel walking distance from the pier of boat stop PONTE GUGLIE,Venice's S.LUCIA train station and Piazzale Roma Bus Terminal.

BEST RATE GUARANTEE FOR DIRECT BOOKING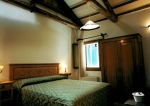 Francesco and Silvia will welcome you to the friendly atmosphere at the Al Saor Bed & Breakfast , typical of a Venetian Cà.

The B&B, simply and elegantly renovated to reflect the decorative art standards of the Venetian Republic, is just around the corner from the Cà d'Oro palazzo and characteristic spice and fish market.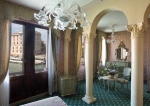 The best price is guaranteed!

Always!

You can choose from our numerous special offers according to the season of the year and the length of your stay in Venice.

Last Minute Offers, 4×3 a discount of 10 or 12%. Tariffs with a discount of 15% are not reimbursable.

And then, promotions dedicated to our guests with a gift in your room.
Book from the official website - Best price Guaranteed !

3 good reasons to book on our official site.

1) Lowest price guaranteed. When you book directly from us you always get the best rate.
2) Special Offers. You will have access to special offers only book from our official site.
3) Direct contact with the structure. By contacting the property directly you avoid intermediaries and you will have a better assistance and clarity.

Now check for availability on the booking engine or for further information or any special requirements, please fill in the following form and our staff will take care of your request as soon as possible.
Hotel Arcadia, a splendid, charming residence in the centre of Venice, is delighted to offer you a fine stay in the magical city suspended over the waters of the lagoon.

Best rate guarantee in our internet site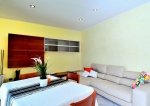 Discover our best apartments near Venice, easy to reach by car or public transport.

Best price guarantee for direct booking.